Z Partner with an award at Zoho Inspire Europe.
What is Zoho Inspire Europe?
Zoho Inspire Europe is a conference exclusively for Zoho partners, to support their development and provide necessary information, training and resources to help scale their businesses. During the meeting speakers share stories of their successes and also hold practical workshops about advanced Zoho product features. This is also a chance to get to know development prospects and goals of the worlds giant in the near future. At the conference participate many leading members from all over the world: including Sridhar Vembu, general manager and founder of Zoho Corporation. This time the conference was held September 28
th
in the historical and innovational city Utrecht in The Netherlands.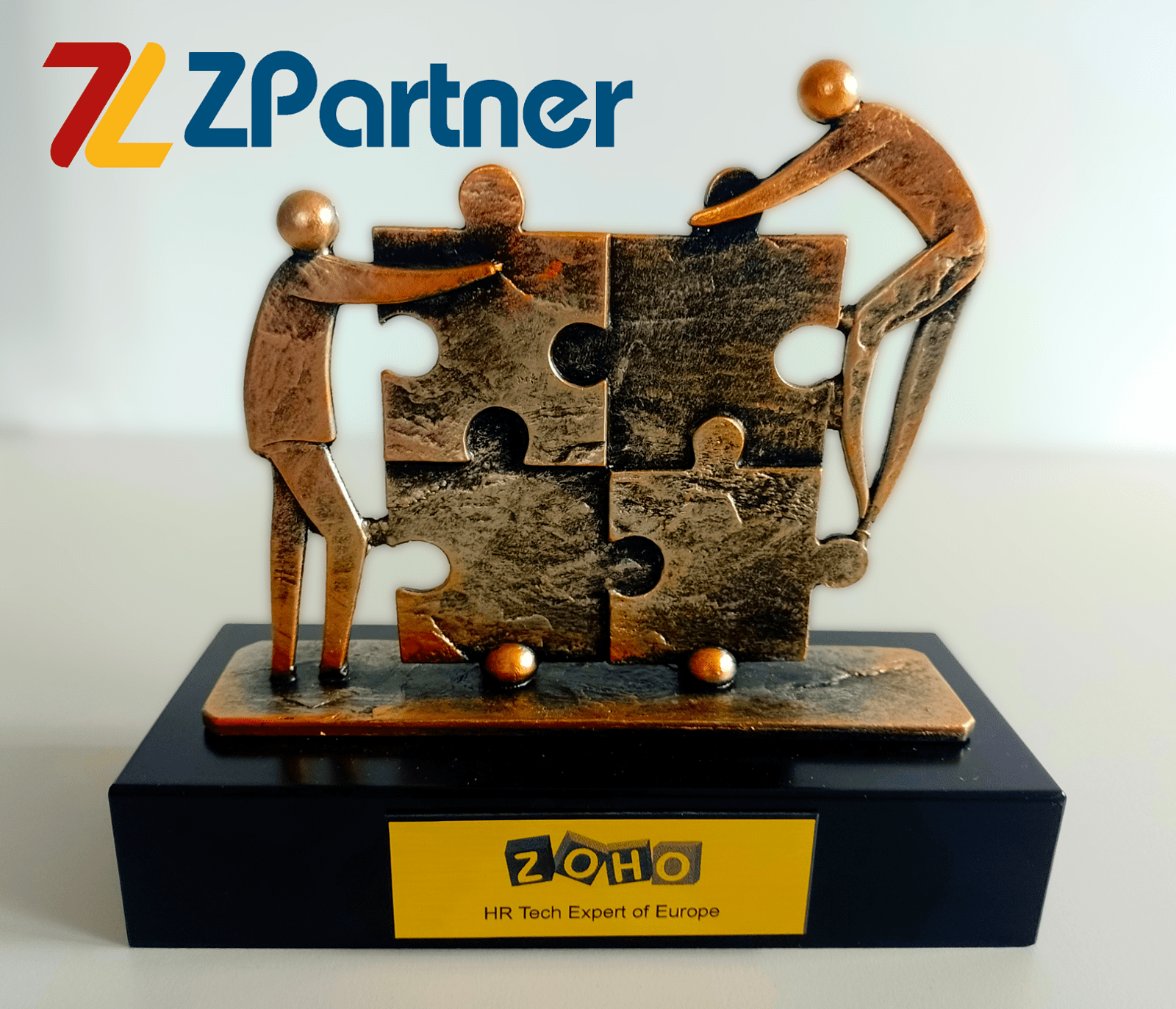 Z Partner awarded by Zoho!
One of the elements of the conference is the evaluation of work and involvement of Zoho partners. As one of the 40 teams we have received an award in the category "HR Tech Expert of Europe". HR Tech leaders have a large say in predicting and analyzing recruitment trends in Europe with valuable insights on HR automation, migration and the job market.

That's why the award is a huge honour for us and termendous motivation for self-development in order to our Clients. It is also a proof of our commitment to the best quality of services. We want to be the best for you - not only in Europe.
Z Partner the only official Zoho Premium Partner!
Z Partner as the only Premium Partner Zoho in Poland caters necessary support for businesses. We dispense professional schooling and resources that will help with the growth of your business. Our team of specialists are on your side. Build your success on strong foundations with our certified Zoho experts.
Applications that change the face of businesses
Zoho is a innovational application in cloud for businesses. It is a completely new quality on the market from Saas products. See how you can improve the efficiency of your business, we will happily show you new possibilities.
Contact

us
or try out our FREE top apps
ZOHO People
and
ZOHO Recruit
.