Zoho CRM audit: make your work effective and boost your sale
Do you have doubts about how your CRM works?

Are you unsure if your CRM is being fully utilized?
A CRM audit gives you a chance to check how you use CRM, both in terms of the automation systems you have configured and the way you manage your customers. A comprehensive audit will help you get the most out of your CRM, reducing data gaps and removing time and resource-wasting processes.
Does your CRM work succesfull?
Small teams or big organizations, implement CRM solutions for customer relationship management to increase the efficiency and profitability of their businesses. After some time we need to check if everything works correctly and if the system achieved our goals.
That's why it is necessary to conduct an audit, i.e. check whether your CRM system uses its maximum capabilities:
• improves workflows,
• increases the quality of service,
• grows the profits.
The CRM audit helps to improve CRM usage and adoption for our Clients. It detects bugs in the use of CRM software, problems with the quality of the data, and captured information. And most importantly, it reveals compliance with defined processes. So the audit team knows how to fix these problems.
During CRM auditing our ZPartner team analyzes CRM usage statistics and discusses them with key users on the client's side.
First, we arrange an analytics roadmap meeting with our stakeholders to learn about the company's current strategy, information flow, business needs, and conditions for the implementation of business processes. The CRM audit contains:
1. Technical review of the CRM application
During this process we will check:
• security (roles, profiles, access to products, modules, etc.);
• modules (leads, contacts, organizations, and 2 additional modules according to the client's specificity);
• relations between modules (data flow and their updating, eg whether sales orders gets the client's data, etc.);
• code quality metrics;
• that CRM does not contain redundant functions and that the workflow settings run smoothly.
2. Software license audit
We check the use of owned licenses. Thanks to this you will learn:
• whether all possible functions are used in 100%
• what is profitable: whether to stay on the current version of the system, choose a package, or buy additional applications?
• how many CRM licenses you are using – empty licenses detecting.
3. The sales process review
During this process:
• We analyze website forms, lead sources, conversion; e-mail templates and product catalogs, sales modules, opportunities, and offers.
• We adjust the main page of the CRM application and optimize the timeliness of reports and dashboards to the current sales process.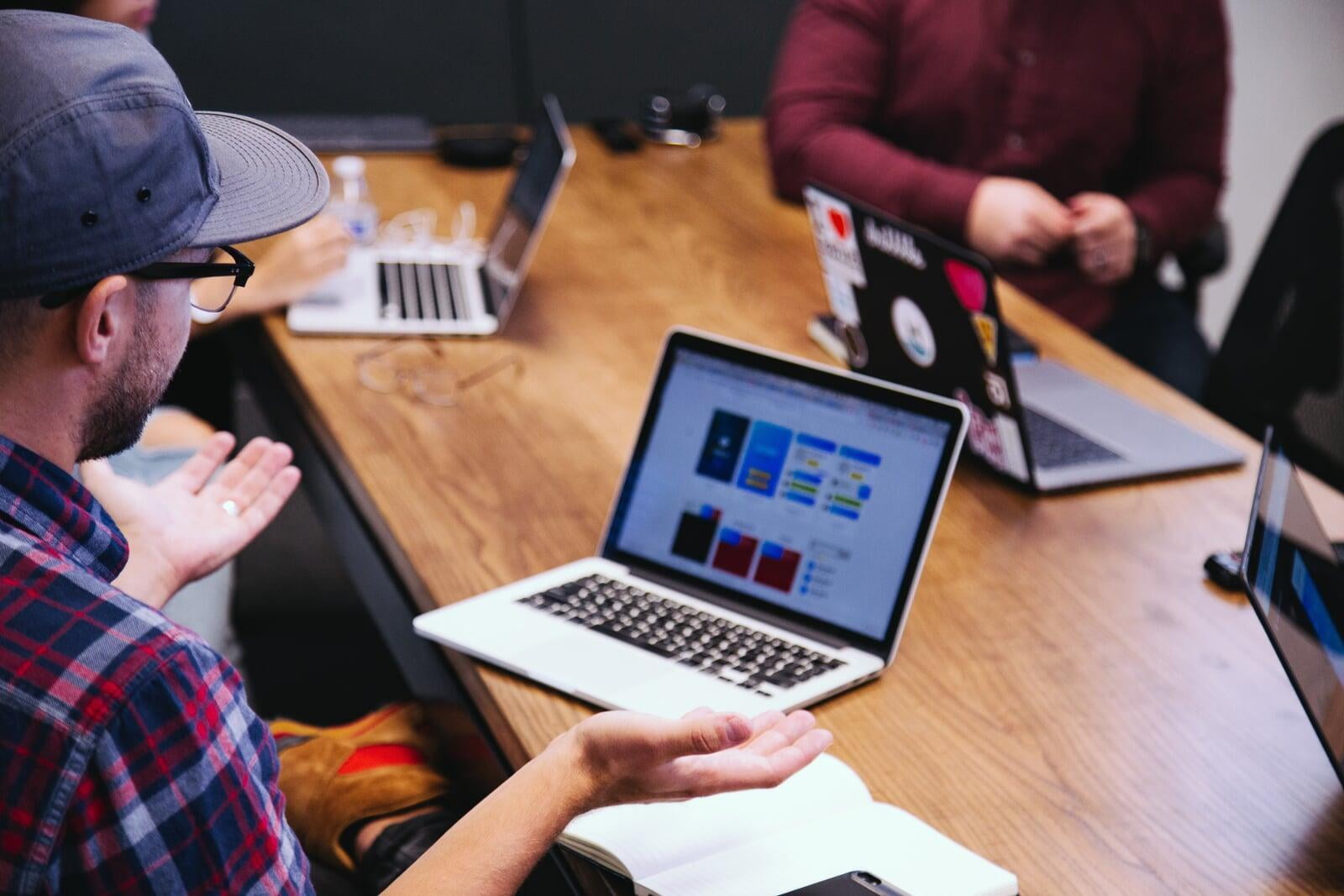 How to perform a CRM audit the right way?
The main purpose of auditing is:
• the review of goals realization according to the software settings
• analysis of the organization's business processes in terms of their modification (in the CRM concept).
The audit will allow deciding in which areas related to customer service you can improve your activities, and what benefits can be achieved by conducting improvements.
As a result of our work, you will get a summary of the analysis and recommendations for further actions and possible implementations with other ZOHO products.
Before starting the CRM audit, we sign an NDA agreement, then you need to provide us with a description of the business model and access to the system.
The audit period
is typically 4-5 business days.
How to improve work quality thanks to CRM audit?
Your CRM software should be a boon to your growing business, not its bane. If it causes more trouble than it's worth, it's time to audit the program for bugs. What can you achieve thanks to the well-performed CRM audit?
•Help team leaders and managers get the most out of the CRM platform.
• Simplify sales management and reduces misunderstandings between team members.
• Change the organization's approach from person-oriented to process-oriented.
• Optimize everyone's effortsby organizing information and workflow automation.
• Help managers discover new possibilities of CRM tools.
• Take your business to new heights of efficiency.
• Remove unnecessary data entry and duplicate records.
• Reduce stress in the relationship between coworkers by ensuring data and work transparency.
• Simplify many processes and increase the satisfaction of the organization's customers.
Remember!
Conducting a periodic CRM audit guarantees that your CRM strategy delivers the results you expect
.